Arscott Golf Club holds Open Competitions for Gents and Ladies throughout the summer.
These events are always well subscribed, attracting golfers from all over the country as the reputation of the golf course and the famous Arscott hospitality spreads.
Early booking for any of these events is advised. All players must be able to produce an ACTIVE World Handicap CDH Number.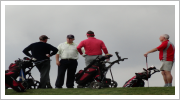 Seniors 4BBB Stableford Open – 9th May 2024

Entry Fee £36.00 per pair.       Entry Form

Ladies Am-Am – Tuesday 13th August 2024         Entry Form

Entry Fee Visitors £28pp Members £23pp to include two course meal
Seniors 3 Man Team Open – 5th September 2024
Entry Fee £54.00 per team  Entry Form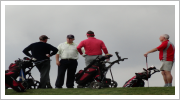 Men's Open – 16th July 2023

Sunday 16th July 2023, Entry fee £40 per team (non members) 

Entry Form