Captain's Update July 2022
The season is progressing well with the course in great condition. Once again I must give thanks to our greens staff and volunteers for all the hard work.
Club membership is at a higher level than seen over the past four to five years. Fees have been kept at a very sensible level with only one increase in four years.
Our handicap, scratch and friendly matches are fully up and running, following the covid issues of the past two years. Thanks to all organisers and participants.
Our first joint Captain's development day went well and £738 was raised for future developments. Playing the third hole on the day Ian Lyttle had a hole in one congratulations to Ian.
The well attended Captain's Away Day at Bridgnoth Golf Club was won by new member John Norton. Well done John! Presidents day was very popular, Mr President Amrit Singh, was present at the half-way pit stop ensuring everyone was refreshed. Amrit donated £699.00 to the club development fund. Many thaks Amrit and congatulations to the winner on the day, Joe Rimmer.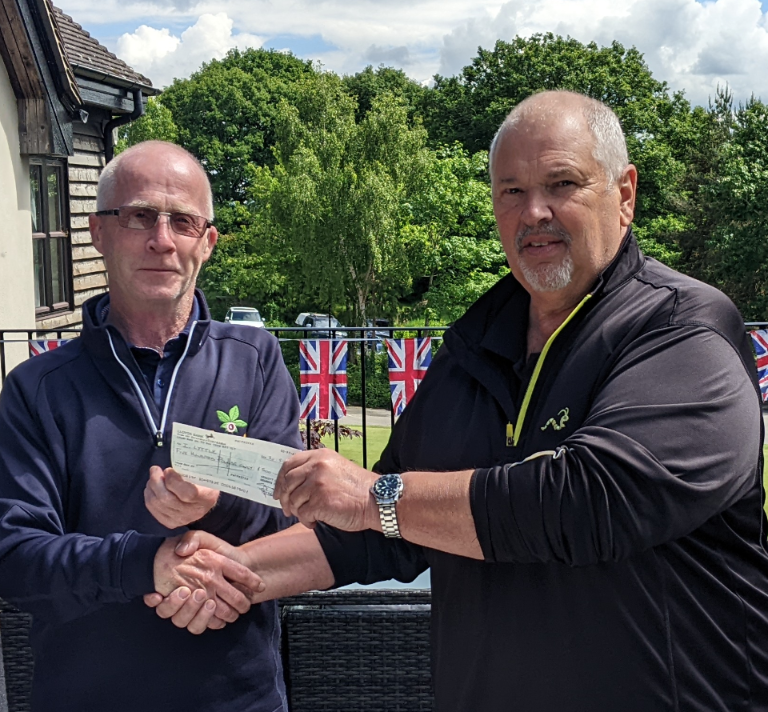 Ian Lyttle looking thrilled to receve his hole in one prize.
Shot gun start – old style! Just who was on the 10th tee?